Be a part of something bigger.
Athletics
Our School has a long and proud tradition of athletics and recognizes the importance athletics play in nurturing teamwork, self-discipline, perseverance, and school spirit. MICDS offers more than 48 interscholastic teams and all students, JK-12, participate in athletics and experience a thorough grounding in physical education.
Glimpse our School spirit by watching the Homecoming 2023 video below to see how the full JK-12 community comes together to cheer on the Rams family every September!
"Being a part of MICDS women's lacrosse team has been an incredible experience. I'm not naturally athletic, but our coach and my amazing teammates gave me the confidence that hard work would pay off, and that confidence has carried over into my life off the field, too."

Catherine '19

Lacrosse Player
Athletic Facilities
William R. Orthwein Sr. Pool
Our world-class athletic facilities include a state-of-the-art 40-meter by 25-yard pool for student recreation and swim team practice and training.
Athletic Facilities
Steward Family Aquatic Center
The 27,505 square-foot aquatic center elevates the swimming, diving, and water polo programs as well as the larger community's use and access to aquatics at MICDS.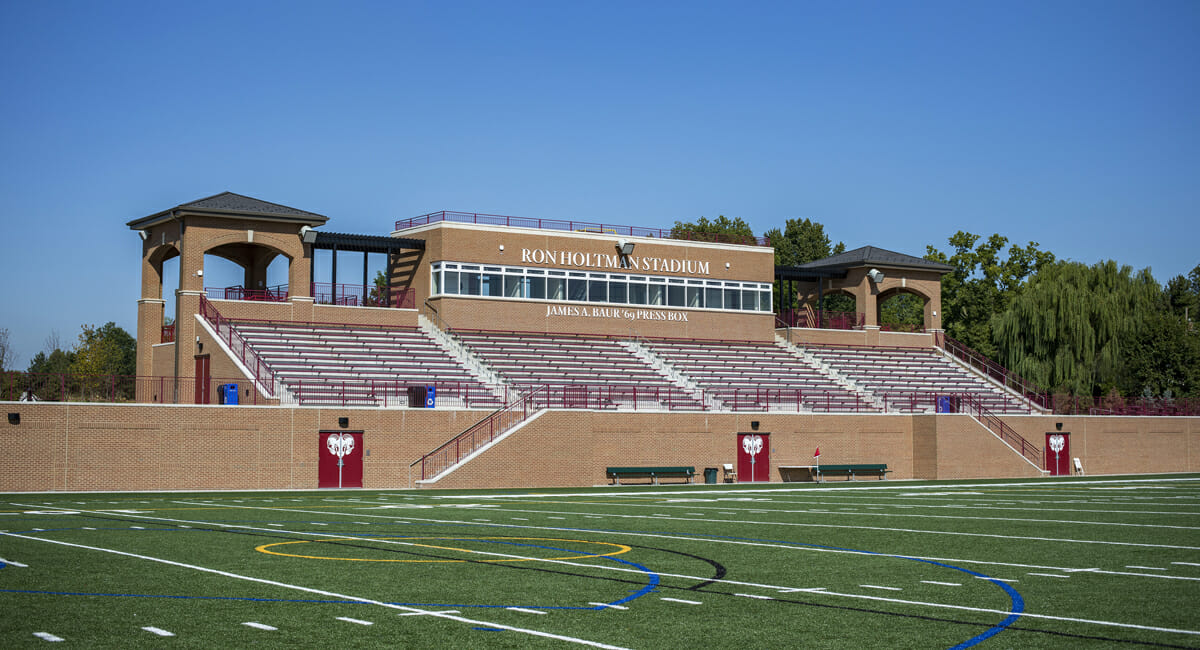 Athletic Facilities
Ron Holtman Stadium and O'Hara Field
The newly constructed multi-purpose stadium for lacrosse, soccer, and football was dedicated in September 2017, honoring Mr. Holtman's 39-year career as the School's varsity football coach.
Athletic Facilities
McDonnell Athletic Center
This 80,000 square-foot athletic center features a field house and fitness center.
Athletic Facilities
McDonnell Gymnasium
McDonnell Gymnasium is the site of MICDS boys' varsity basketball and girls' varsity basketball and volleyball, as well as the all-school pep rally at homecoming.
Athletic Facilities
Hermann Squash Courts
Dedicated on March 2, 2011, the Hermann Squash Courts feature five singles courts. Bob Hermann '70 spearheaded the fundraising project to make the dream of a competitive squash program at MICDS a reality.
Athletic Facilities
Ellis Field & Weiss Track
Our all-weather track is the perfect setting for numerous track and field meets for both of our boys and girls track and field teams.
Athletic Facilities
Fitness Center
Our Fitness Center is complete with cardio and strength-training equipment for our students and employees as well as our current parents and alumni who obtain memberships.
Athletic Facilities
MICDS Family Tennis Center
Our tennis center holds 15 paved courts for fall and spring tennis practices and games for our boys and girls tennis teams.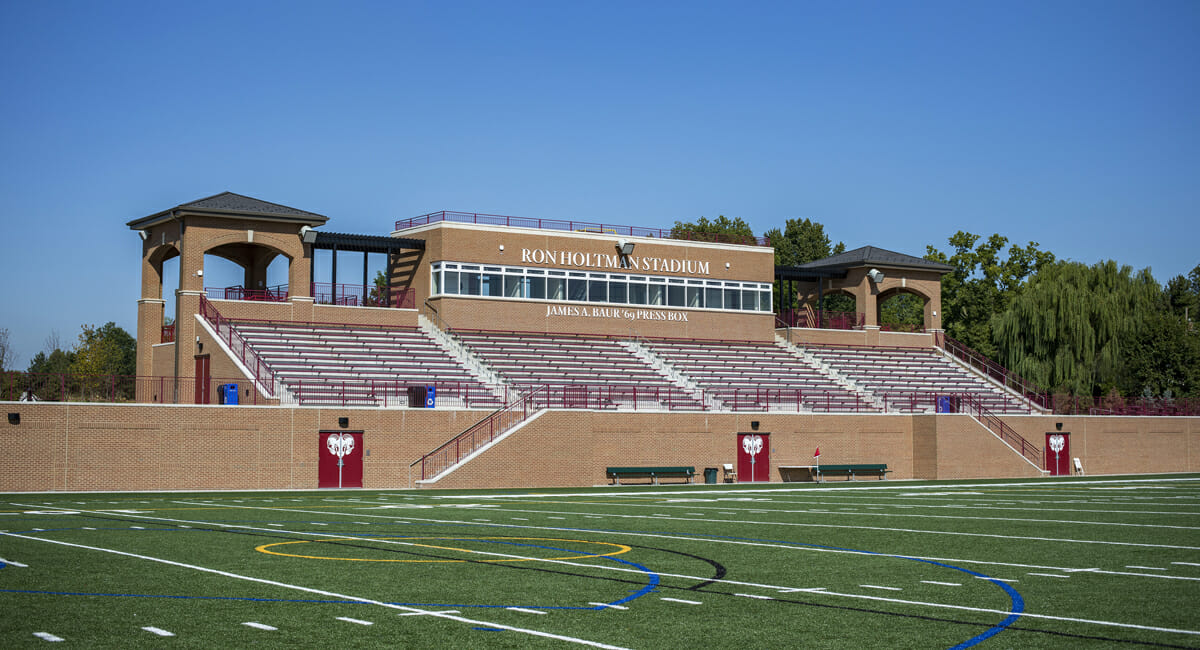 Sports Boosters
Dedicated to advancing athletics.
Overview
The MICDS Parent's Association Sports Boosters committee is dedicated to raising school spirit across all athletic sports. Sports Boosters also support the Athletic Department in encouraging participation an engagement in all sports offered at MICDS. Go Rams!
Contact
Rachel Sokolich & Melissa Merlin, Co-Chairs of Sports Boosters
Contact information available on the MICDS parent portal.