Changing lives to change the world.
Faculty & Staff
Excellence in academics at MICDS begins with our extraordinary faculty. As dedicated professionals deeply committed to engaging students both in- and outside the classroom, our teachers enjoy small class sizes, unparalleled resources, outstanding facilities, and training on the most current research in effective teaching and learning.
Faculty and Staff Excellence
Meet just some of our many excellent faculty & staff members.
The following faculty and staff members have been featured in the MICDS Magazine. Check out their magazine profiles to learn a bit more about their unique backgrounds and passions for what they do in the classrooms and beyond at MICDS.
Faculty and Staff Spotlight
Jim Lohr, PE, Coach for Track & Field and Girls Cross Country
"One of the amazing things about working at MICDS is that the administration really does a wonderful job of supporting educators who pursue excellence in teaching. There have been so many outstanding learning experiences for faculty who receive sabbaticals that directly lead to deeper learning for our students."
Faculty and Staff Spotlight
Dana Self, Choir Director and AP Music Theory Instructor
"My favorite part about working at MICDS is the wonderful, young musicians who walk through my classroom door each day. They give their very best in all that they do. To hear a group of students say "thank you" at the end of each class period is something you don't hear in other schools. Our students truly appreciate their teachers.
Faculty and Staff Spotlight
Erin Hamill, Director of Global Learning & Upper School Community Service
"My favorite part about my job is the variety of people I interact with every day. I have the opportunity to help and witness our Upper School students immersing themselves in other cultures through cultural immersion and service trips, and I enjoy working with our international students and exchange students from our sister schools each year. I continue to grow and learn each day through the daily interactions with families, students, faculty, and the wonderful opportunities I have been given."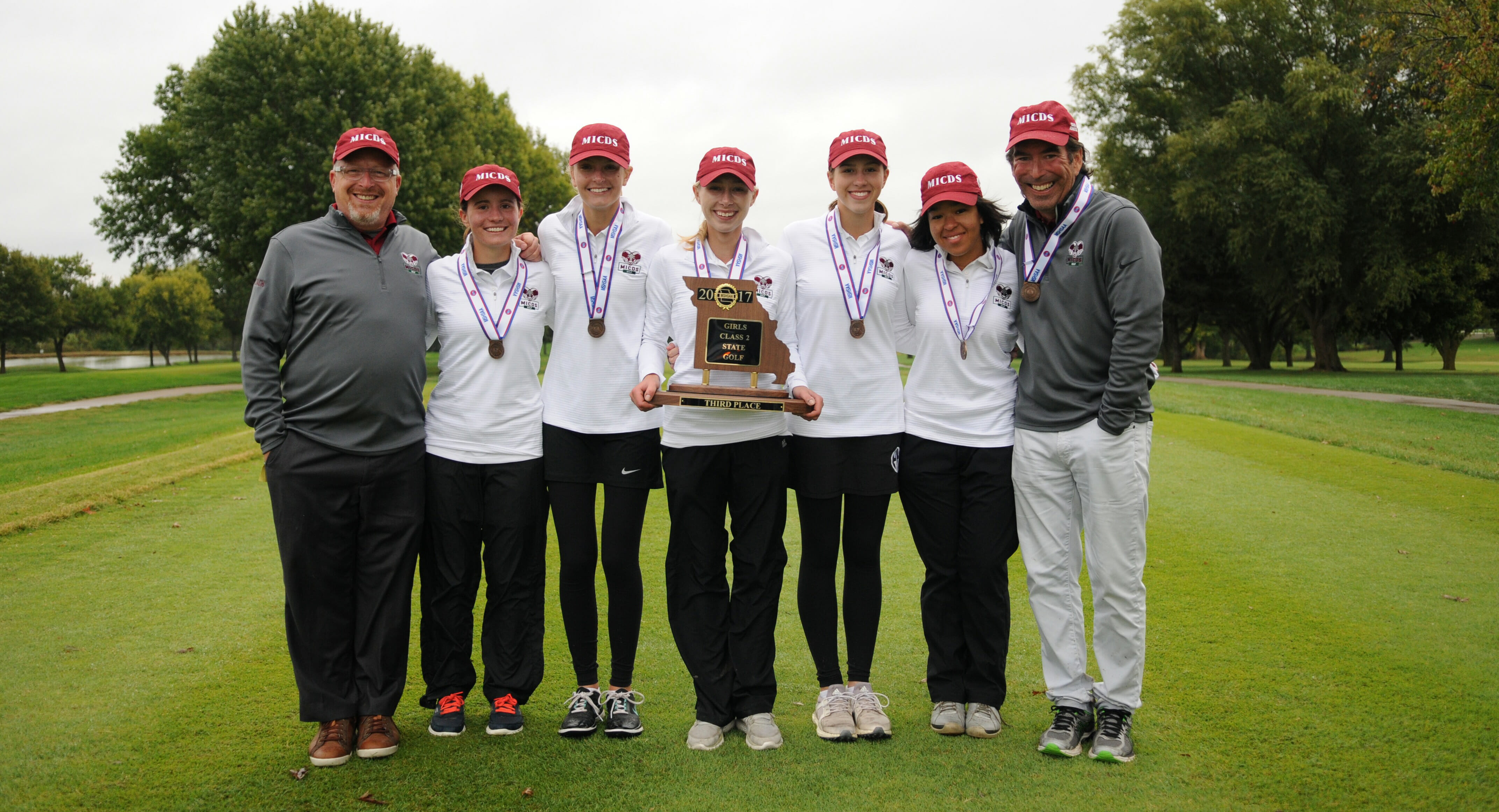 Faculty and Staff Spotlight
Jason Ulrich, Integration Specialist and Girls Golf Coach
"I am continually impressed and challenged by the foresight and adoption of current technologies at MICDS. Plus, coaching the Girls Golf program drives home what we are really here for: giving these kids the best education and experiences possible in a rich and balanced environment."
Faculty and Staff Spotlight
Charlotte Dougherty, 7th Grade Dean/Fine Arts Faculty
"I have worked at MICDS for 20 years. My children went to school here (JK -12). This is my home, my village. I love the people I work with and my students. I wake up every day energized and excited to come to work and that is a wonderful feeling. I count my blessings to be part of this amazing community."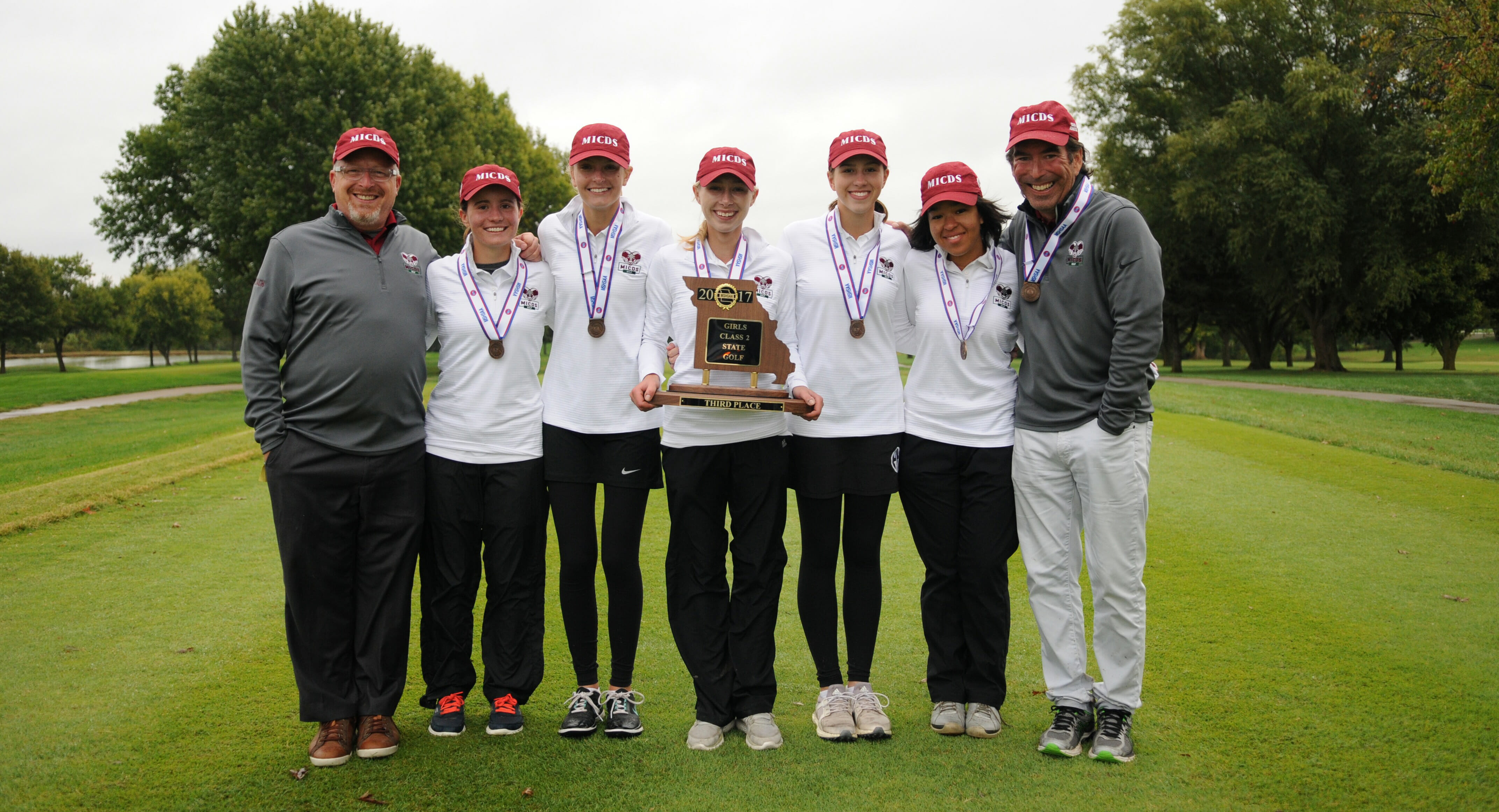 "My favorite thing about Middle School is the teachers. All of them go to great lengths to make lessons engaging and full of good information. The teachers encourage everyone, as cliché as it may sound, to be their best selves; they encourage quiet kids to speak up, encourage everyone to work together rather than against, and encourage us to think about a concept and truly know it rather than memorizing words and solutions."

Meredith Mack '26

Middle School Student
"I love most the connections I have with my teachers and the unique work and assignments we do. Over the years, I have really appreciated the relationships that I formed with my teachers. They are all so passionate for what they do, and they go above and beyond to care about a student and help them succeed. This only enhances the work that we do in class. There are opportunities to be creative and have fun with the concepts we learn, and there are also opportunities like science labs that are one-of-a-kind."

Ellie Gira '22

Upper School Student